John Severini – Founder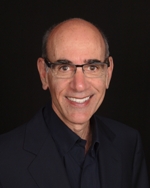 Specialties- Branding, Sales, Marketing, Customer Service, International Sales, Tourism Product Development, Representation, Cruises, Tours, Attractions, Geographical Destination, Development, Start Ups
John is a seasoned tourism executive with P&L experience and multiple successes that include the Walt Disney Company, President/CEO statewide tourism association and President of worldwide tour company. He is a well-known and successful strategic leader with expertise in branding, re-engineering organizations, creating new revenue streams and developing high performance teams and campaigns. John's specialties include start up companies, branding, domestic and international marketing programs and sales efforts, industry advocacy, campaign development for group and incentive markets, organization revitalization, and synergistic alliance programs. He has held senior executive positions at the Walt Disney Company, Disney Cruise Line, Ascend, Royal Cruise Line, and was past president of Trafalgar Tours USA and President and CEO of the California Travel Association.
Contact John Severini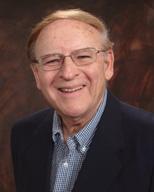 Art Rodney
Specialties – Cruise ship operations,Start Ups, Product Acquisition, Finance.
Mr. Rodney has held the president position of three major cruise lines and has an impressive background of ship design, marketing, finance and operations. He is known for cruise industry innovations and has directed and maintained some of the most respected cruise lines in the world. He created and introduced Disney Cruise Line for the Walt Disney Company, and introduced a variety of cruise innovations including rotation dining, expanded stateroom designs and new approaches of passenger services. Mr. Rodney was also Founder and President of Crystal Cruises, considered to be among the top three world-wide luxury cruise companies.
Mr. Rodney was also Interim Chairman and CEO of Ambassadors International which owned Windstar Cruises.
Prior to Crystal Cruises, Mr. Rodney directed Princess Cruises for 16 years and his accomplishments at Princess included the introduction of the first all outside cabin ship and  bringing the hit TV show "Love Boat" to worldwide audiences.
Contact Art Rodney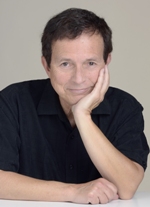 Marc Mancini
Specialties –  Training and certification programs (live, online, video/DVD, print, game-based), Expert witness for tour and travel-related litigation
Marc Mancini is perhaps the travel industry's best-known speaker, educator and consultant. It's estimated that over 300,000 travel professionals worldwide have benefited from training programs that he has designed or delivered. Dr. Mancini's client list includes some of the most prestigious companies in the business including AAA, Seabourn Cruise Line, Holland America Line, Trafalgar Tours and Lufthansa. He and his firm's associates helped design Marriott's Hotel Excellence!, the HVCB's Ke Kula O Hawaii and NCLU.  While with the Cruise Lines International Association he was the creative force behind nearly 100 seminars, videos and online courses.
Dr. Mancini has designed or given seminars for virtually every travel association, including the Travel Institute, ASTA, ARTA, PATA, NTA, the NBTA and SITE and the tourist offices of France, Los Angeles, the Caribbean, Scandinavia, The Bahamas, Canada and Switzerland. He has authored or produced 12 books, 32 videos, 27 online courses and over three hundred articles. His works have been syndicated by the Los Angeles Times and Prodigy.
His book, Access, was named "New Textbook Of The Year" by the Association of Educational Publishers. Currently an Adjunct Professor at West Los Angeles College and a Visiting Professor at Shanghai Maritime University, Dr. Mancini has appeared on CNN, ABC's Good Morning America and Showtime. He is a graduate of USC's prestigious film department.  Among his classmates were George Lucas, John Carpenter, Ron Howard and Robert Zemeckis.
Dr. Mancini was named "Educator of the Year" by the International Society of Travel and Tourism Educators and, in 2010, received ASTA's Diamond Award, given to those Californians who had most contributed to the success of travel and tourism during the organization's first 75 years.
Contact Marc Mancini
 Kim Severini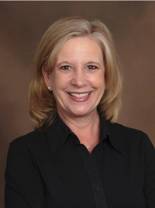 Specialties: Sales & Marketing – Tour Operator, hotel, attractions, airline, & tourism board
Kim has held executive marketing and sales positions in the travel and hospitality industry for over 20 years and specializes in growing businesses as new start-ups, acquiring new accounts, starting new divisions, maintaining revenue during times of austerity and advising companies on how to break into the complicated US Travel Industry. She has held executive positions at the Walt Disney Company, Visit Newport Beach, Grand Expeditions, Red Carnation Hotels and African Travel, Inc. Her career portfolio also includes Hyatt Hotels and Continental Airlines. Kim also provides successful and proven solutions in growing US business through travel agency consortiums and organizations, assembling extraordinary sales & marketing teams and creating new initiatives to increase revenue.
Contact Kim Severini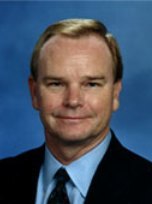 Mike Comstock
Specialties – Strategy Development, Business Planning, Business Process Design, eCommerce, Logistics Outsourcing, Project Management, Value Chain Transformation, International Operations and Cross-border trade.
Mike is a seasoned executive with extensive management experience. Starting with DHL Worldwide Express in its formative days, Mike played a pivotal role in many aspects of the company's evolution both in the US and globally. He held numerous positions with DHL in operations and general management with the responsibility for over 3000 staff. His corporate staff experience includes numerous leadership roles as Senior Vice President of Business Systems Development, Senior Vice President of E commerce, and Senior Vice President of Corporate Strategy. Mike has been a key member of numerous DHL global steering groups including Operations, Information Technology and eCommerce.
Mike is the co-founder of  Ursa Major Associates, LLC, a strategy consulting firm specializing in express, postal and logistics business transformation and outsourcing.  Consulting clients include Pitney Bowes, FedEx, DHL Global Mail, Innovapost, Triangle Management Services, Swift Optics, Rincon Technologies, InterSchola, and ShippingEasy.com Mike also held the positions of Vice President of Operations for TestMart, an online marketplace for electronic test and measurement equipment and General Manager-Americas for Borderlinx, a Belgium based startup which facilitates cross border eCommerce.
When not working, Mike serves as the President of the Board of the Bear Valley Snow Sports Education Foundation (BVSEF). The mission of BVSEF is to support Bear Valley's snow sports athletes in achieving their athletic, academic and personal goals.
Contact Mike Comstock